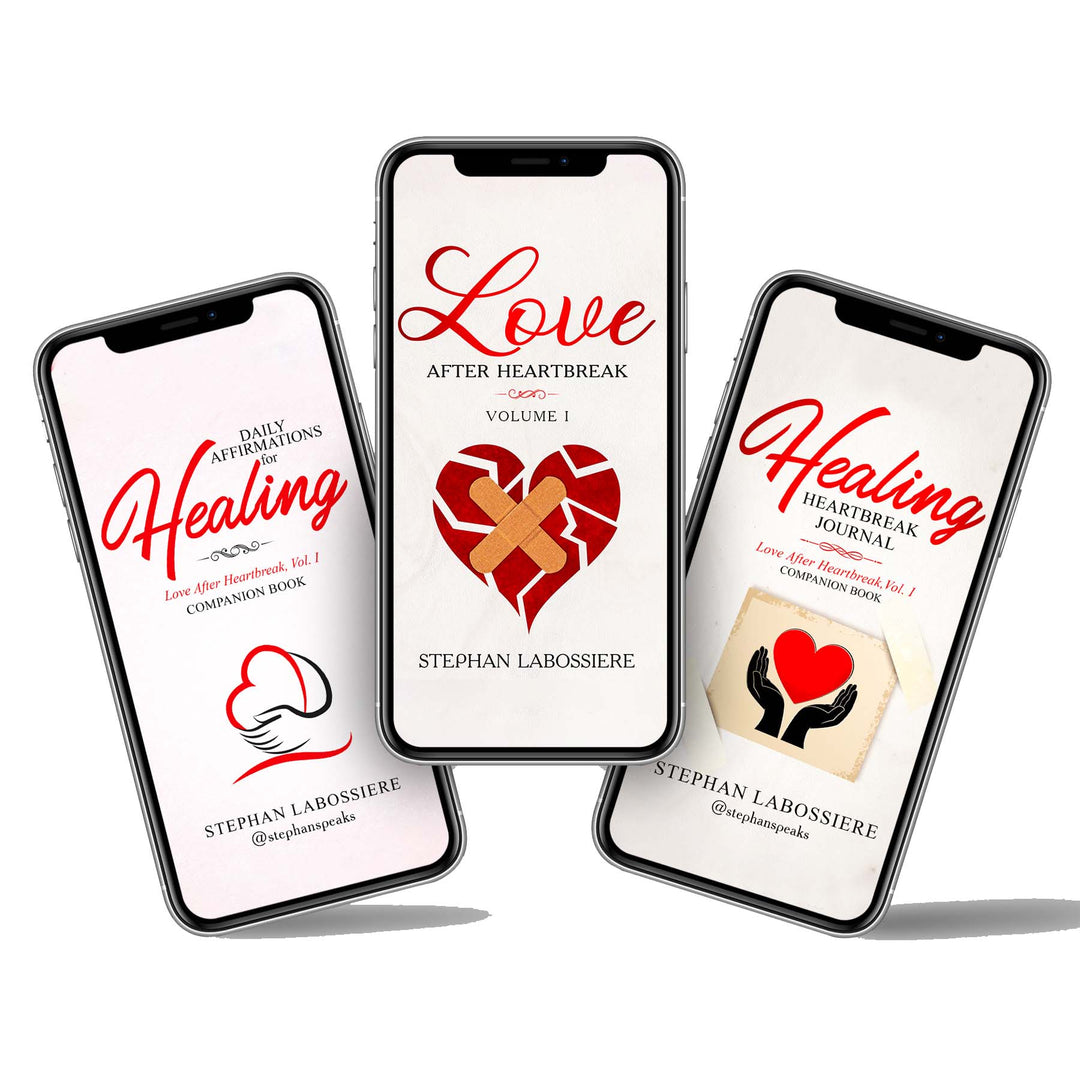 Healing Your Heart ❤️ E-book Bundle
Regular price
$29.99
Sale price
$21.99
Save $8.00
/
---
Get ready to finally free yourself of the hurt from your past!
It's time to get your heart in line. This powerful, insightful 3-book bundle will help you banish all the "baggage" that's been weighing you down. You'll feel like a brand new, miraculously healed person after reading!
The affirmations, scriptures, and prayers shared here are going to completely change your perspective on life, plus give you the peace, hope and encouragement you need to be happier. 
Here's what's included:
1. Love After Heartbreak Volume 1 (E-book): Your ultimate guide to hope, healing, letting go of the pain, understanding emotions, and moving on to more promising, healthy future relationships!
2. Daily Affirmations for Healing (E-book): Great affirmations to improve your mindset, love life, and overall mood! You can read these before bed, first thing in the morning, on a coffee break, at the beach, or any time you need your daily dose of healing!
3. Healing Heartbreak Journal (E-book): Fun soul-soothing exercises, scriptures, prayers, and activities all designed to comfort, encourage, and uplift you on your personal healing journey!
If you want to better understand why your past is making you grieve so much, how to practice self-care after getting hurt, and find the answers you need to fully heal your heart going forward, then this bundle is for you! 
Every word in these books has been carefully crafted with spiritual lenses from God. 
Order now to undergo a rare, life-changing, & beautiful cathartic experience you won't get anywhere else! ❤️‍🩹 The relief and strength you need could be closer than you think.